Olympics • BMX Racing • Team USA

Showcasing Team USA
Written by Eric Muss-Barnes

How much do I love the Olympics and admire our Olympians? Below is a picture of Mary Lou Retton from the 1984 Olympics... next to my design for my 2019 BMX racing jersey #635...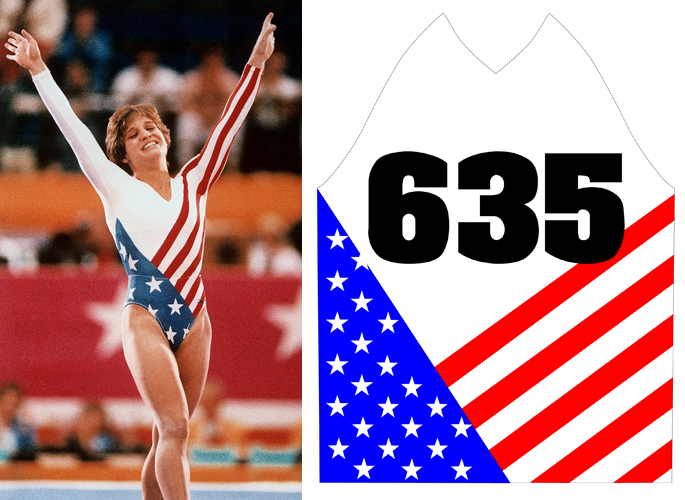 I love old school, dirt, BMX tracks. Personally, I'm not interested in racing BMX on asphalt. Nevertheless, I appreciate the variety and diversity afforded by allowing riders the option to race on different surfaces and face different obstacles.

While purists criticize the "supercross" elements of Olympic BMX (i.e. massive jumps and glued berms) as insulting to classical BMX, I would argue Olympic BMX is simply an evolution into an elite category of BMX racing. Other sports share dramatically varied levels of proficiency without controversy; why shouldn't BMX racing be permitted the same degree of progression? For example, a person who leisurely participates in snowboarding as a hobby, wouldn't be expected to perform at the extreme level of competition seen in the Olympics. The skills required in "Olympic snowboarding" versus "hobbyist snowboarding" demand entirely different magnitudes of prowess; but their mutual existence does not invalidate the legitimacy of the other. So too, BMX racing can occur on mellow dirt tracks with 2' jumps, or advance into Olympic-level supercross with a 30' starting hill. The Olympics shall never diminish the enjoyment or necessity of traditional BMX dirt racing (After all, dirt tracks will always be more affordable and easier to build!); instead, Olympic BMX adds new challenges, advances the potential of human athleticism, and promotes the sport to the next generation of riders.

When seeking information on all United States BMX racers who participated in the Olympics, I was unable to find any website listing all our BMX Olympians. You would expect prevalent BMX organizations to chronicle the history of all BMX Olympians, but I couldn't find such a website anywhere. This page fixes that heretofore shortcoming of the BMX community.

As a patriotic, fifth-generation, American citizen, and a big fan the Olympics, I wanted Learn BMX Racing to celebrate all Olympians who have represented the United States of America in the sport of BMX racing. This page is dedicated to remembering and honoring all Americans who have excelled in BMX, by earning their place to attend the Olympic Games, and represent this Great Nation of Ours.


2020 Olympics • Tokyo, Japan • BMX Racing
USA Cycling announced the Team USA BMX Racing athletes on 10 June 2021. The 2020 Olympic Games took place from 23 July to 8 August 2021, in Tokyo, Japan. Due to the Wuhan Pandemic of 2020, the Olympic Games were rescheduled for 2021, but were still called the "2020" Olympics on all merchandise and memorabilia.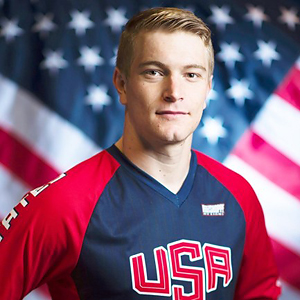 Connor Fields
Coming soon...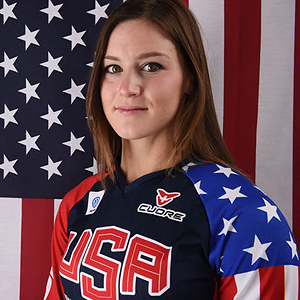 Alise Willoughby
Coming soon...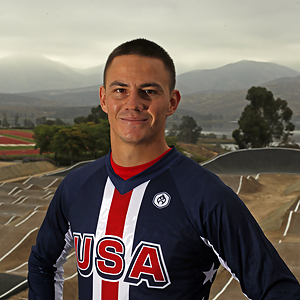 Corben Sharrah
Coming soon...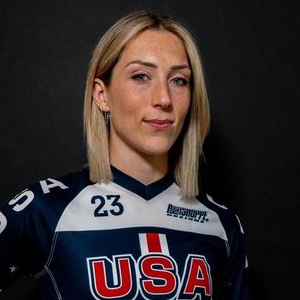 Felicia Stancil
Coming soon...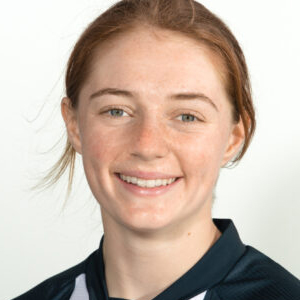 Payton Ridenour
Coming soon...
2016 Olympics • Rio, Brazil • BMX Racing
The 2016 Olympics were a very special year for the United States in BMX Racing. Thanks to the efforts of athlete Connor Fields, our nation brought home our first Gold Medal in BMX Racing. But Connor wasn't the only medal winner from the USA. Alise Post did her nation proud by being the first girl to bring home a Silver Medal in her BMX Racing event...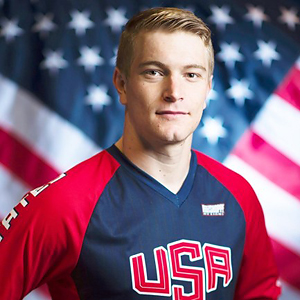 Connor Fields

Connor Fields became the very first American citizen to bring home a Gold Medal in BMX racing during the 2016 Olympics.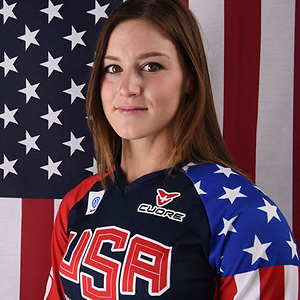 Alise Post

Alise Post put forth a fantastic performance at the 2016 Olympics, brining home a Silver Medal for Team USA; the highest Olympic Medal earned by an American woman, so far, in the history of the Olympics.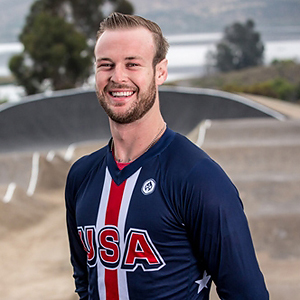 Nic Long
Nicholas Long placed a respectable 4th in the 2016 Olympics, missing out on the Bronze Medal by 0.006 seconds.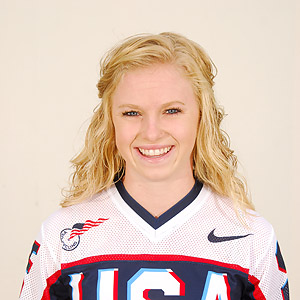 Brooke Crain
Brooke Crain earned a noble 4th place finish in the 2016 Olympics, missing the Bronze Medal by a mere 0.764 seconds.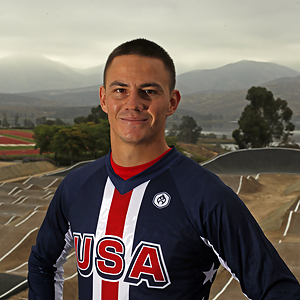 Corben Sharrah
Corben placed in the top 3 to 5 during the seeding runs, and first, and second heats. He placed 9th for the final.
2012 Olympics • London, England • BMX Racing
Unfortunately, the 2012 Olympics were a tough year for our Team USA BMX racers and none of our great athletes brought home medals during the London Games in BMX Racing. Nevertheless, Team USA did a great job and competed with honor and sportsmanship. The United States of America was blessed to be represented by the likes of ...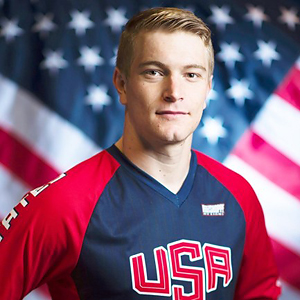 Connor Fields
Connor placed 7th in the finals for the 2012 Olympic Games.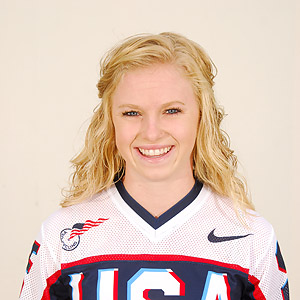 Brooke Crain
An alternate for Team USA, Brooke replaced her injured teammate, Arielle Martin. Brooke experienced a devastating crash during her qualifying run, recovered, went on to compete, and earned an 8th place finish in a time of 40.286 seconds. This makes her the second-best finisher (next to Connor Fields) on Team USA.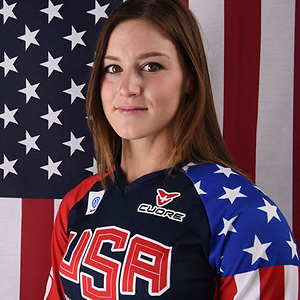 Alise Post
Alise Post placed 12th in the finals of the 2012 Olympics.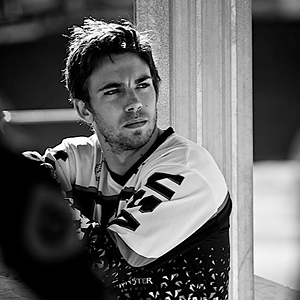 David Herman
David did not advance to BMX finals for the 2012 Olympics, placing 3rd in the quarterfinals, and 5th in the semifinals.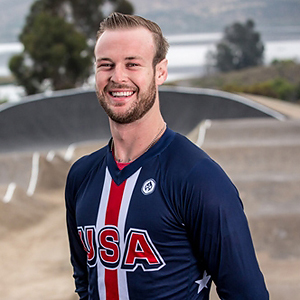 Nic Long
Nic did not advance to BMX finals for the 2012 Olympics, placing 5th in the quarterfinals.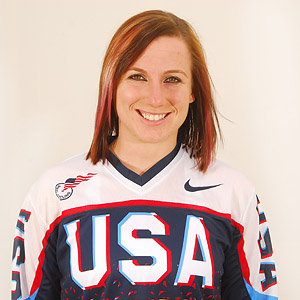 Arielle Martin
Arielle Martin never made it to the London Olympics after a fluke mechanical malfunction on her bike, during training, caused her to suffer a severe injury, the day before she was supposed to leave. Nevertheless, her skill and prowess as a racer earned her a spot on the team, and I believe that accomplishment should be noted and congratulated, even if she was unable to attend the Games.
2008 Olympics • Bejing, China • BMX Racing
During the very first year BMX racing was in the Olympic Games, our elite athletes on Team USA did the United States of America proud by bringing home three medals. This gives our 2008 crew the distinction of earning more medals than any other Team USA BMX racing team.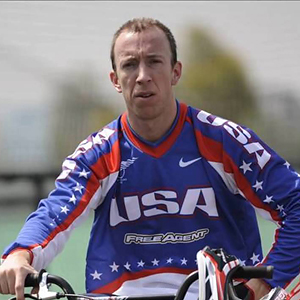 Kyle Bennett
Kyle was the first BMX rider selected for the USA team. He did not qualify for the medal round, crashing in the quarterfinals, when a rider in front of him lost control. Sadly, Kyle passed away in an automobile accident in 2012, survived by his wife and daughter.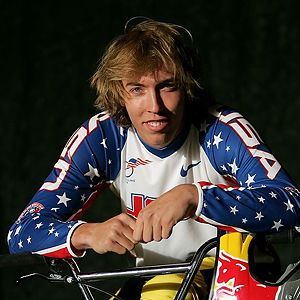 Mike Day

Mike did an incredible job during the first BMX Olympics, and brought home a Silver Medal for the United States.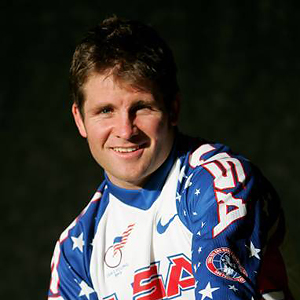 Donny Robinson

Donny proved to be one of the top BMX racers in the world, when he earned a Brozne medal for the United States in the 2008 Olympics.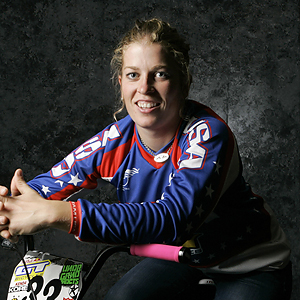 Jill Kintner

Jill managed to earn a Bronze Medal in the very first BMX racing event at the Olympic Games, earning the distinction of being the first American woman to medal in BMX racing.